Brent shares his passion for painting in pastel and oil with a number of workshops throughout the year. For those who are interested, below is a list of upcoming workshops. 

​
Brent does offer private plein air workshops in the St. Joseph/Kansas City, MO area. If none of the available dates or locations work for you, consider coordinating a private workshop for him that may fit your schedule. 

For more information about private workshops,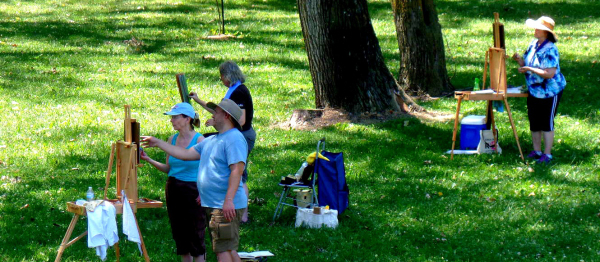 Seevers is most notable for his pastel work, and is an advocate for the medium in Northwest Missouri. As part of his contribution, he educates and encourages interest in pastels with various demos and workshops.


A-DAY en PLEIN AIR---MVIS Workshop

Date:  TBA

Time:  9:00 am - 4:00 pm

Location:  St. Joseph, MO

Skill level:  beginner/intermediate

Medium:  pastel

Class size:  3 - 10

Tuition:  $95 MVIS members  |  $110 nonmembers

Presented by the Missouri Valley Impressionist Society (MVIS)
This is a one-day plein air painting workshop teaching the fundamentals of Impressionist painting. It will cover composition, values, and interpreting a scene before you in a timely and impressionistic manner. Great for the beginner level. I will open with a demonstration and lecture. After lunch, attendees will be able to work the remaining part of the day as I offer guidance and answer questions. 

This workshop is sponsoring the B.K. Seevers Award of Excellence in Impressionism - an MVIS Founders Award honored in the MVIS Annual Juried Art Show. 
Artists must bring their own supplies and lunch.

Supply list will be emailed after signing up.


Note:  Incase of inclement weather, outdoor workshops are given an alternative date or otherwise canceled. All payments are non-refundable unless workshop is canceled by the instructor.

See supply list here.
Supply List

Design & Perspective en Plein Air
Date:  TBA

Time:  9:00 am - 4:00 pm

Location:  St. Joseph, MO

Skill level:  beginner/intermediate

Medium:  oil, pastel

Class size:  3 - 10

Tuition:  $180
This special workshop will focus on design (choosing, cropping subject matter) and perspective (values, creating depth). Regardless the medium or style you paint in, this workshop should open your eyes with knowledge in how to improve and create stronger paintings. Many times artists feel stuck when time is against them. They are unsure of how to interpret what they intend. They begin to have second thoughts half-way through a painting. Confidence is lacking and they are not sure how to fix it.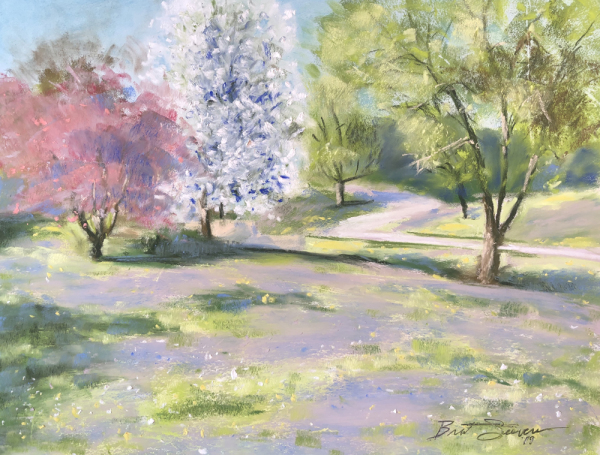 ​​

This was great after years of not doing any of this. Lots to learn! Thanks Brent!

Patricia B.

Kansas City, MO