Scouting in My Life
Scouting has been a big part of my life. I grew up with it. As a step-son in my youth to Lon Edwards (Mic-O-Say Chieftain Little Willing Talker), you can pretty much guess how much I was surrounded by it. Gone to dozens of tapping ceremonies and hanging out at Camp Geiger, exploring, helping, and camping. I've come to know and meet many Scouters over the years. Hanging out with McMurray's, Boehner's, Ken Paden, Ken Baker, Pat Newman. Given the honor of Color Guard to a couple of flag ceremonies through our city and council, and presented Simon Rositzky (Chieftain Two Moons) the 1988 St. Joseph, Missouri "Citizen of the Year" Award.​​​​​

I started as a Tiger Cub in Pack 45 and went through every rank, to Life Scout (Troop 45)---just three merit badges shy of reaching Eagle. I was tapped into Mic-O-Say (honor camp society) in Summer 1990 at Camp Geiger, where I became a brave and was given the name Least Quiet Bull---after my father (Firebuilder Little Quiet Bull), and grandfather (Honorary Warrior Quiet Bull). I then returned to camp Summer of '91, and became Warrior.
With two of my sons currently in Cub Scouts (a third on the way), daughter in Girl Scouts, and as a Scout leader in the Pack (45), I've returned to love Scouting. I want to share with them the similar experiences and opportunities I had when I was in Scouts, and hopefully one day they will reach the rank of Eagle. Scout organizations are great for our youth. I believe it helps mold future generations into becoming better people. Something we need more of in this day and age. 

Brent K. Seevers
Warrior - Least Quiet Bull
Dog Soldier - Mic-O-Say
Pathfinder - Scouting Alumni & Friends
Den Leader - Pack 45, Pony Express Council
Life Scout - Troop 45 Alumnus, Pony Express Council
Arrow of Light - Pack 45 Alumnus, Pony Express Council
Proud supporter of Mic-O-Say, Pony Express Council, BSA, and the World Organization of the Scouting Movement.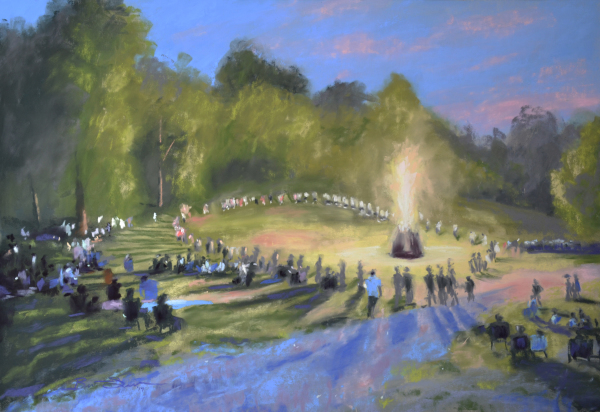 Once a Scout, always a Scout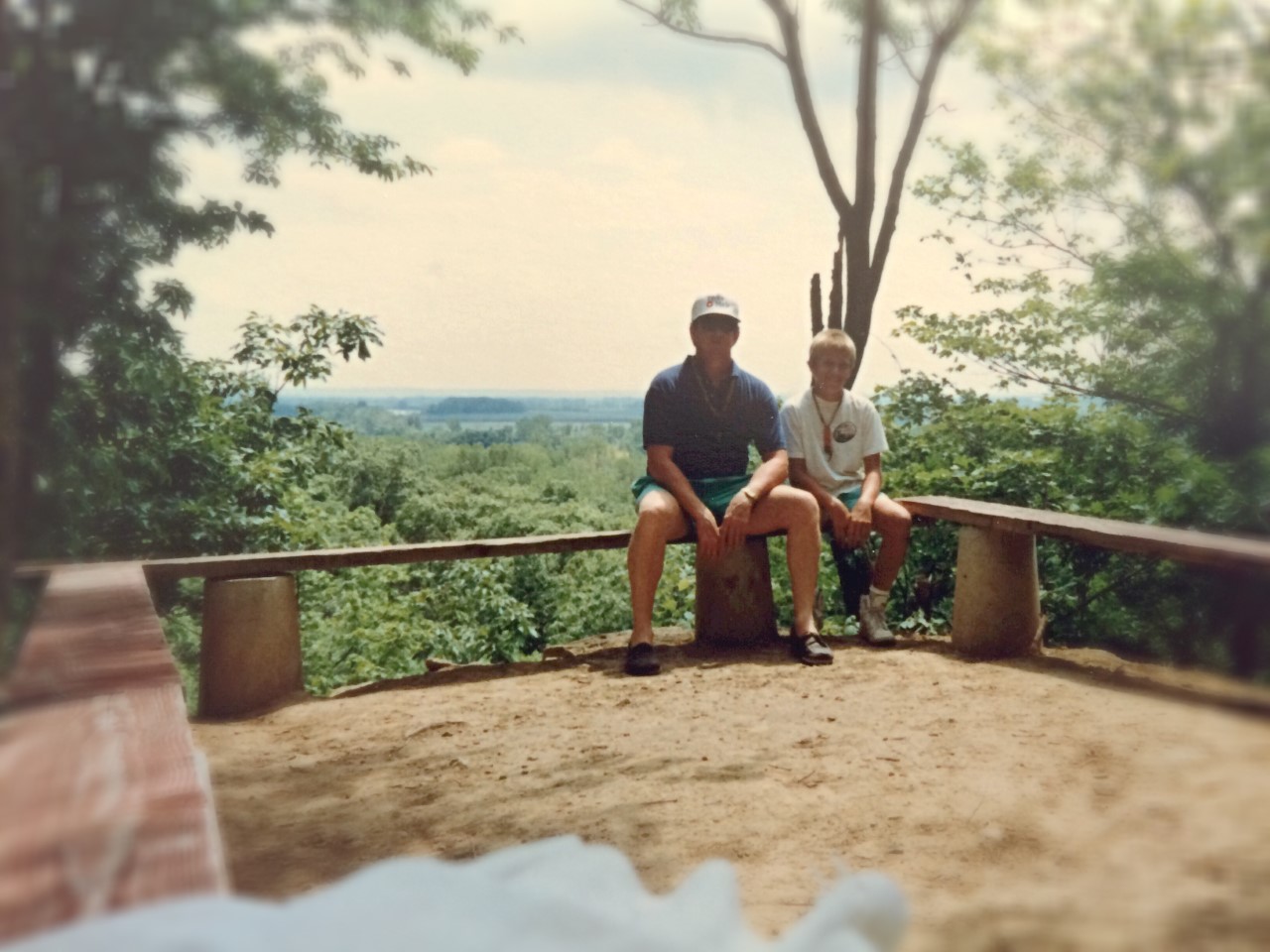 Lon and I at Camp Geiger, 1990.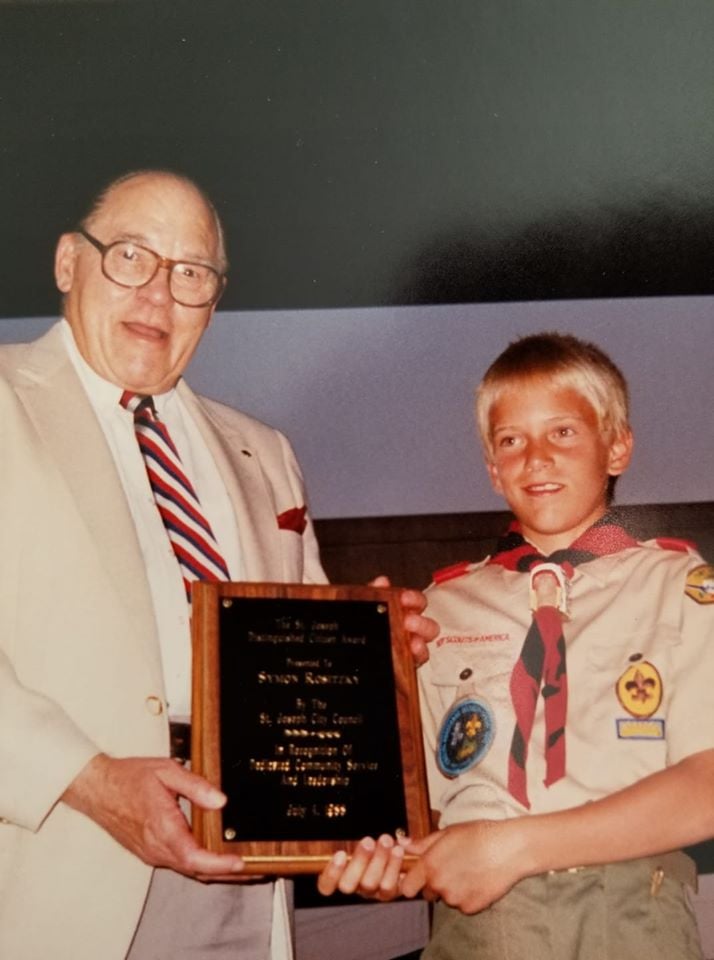 Presenting Simon Rositzky the 1988 St. Joe, MO "Citizen of the Year" Award.